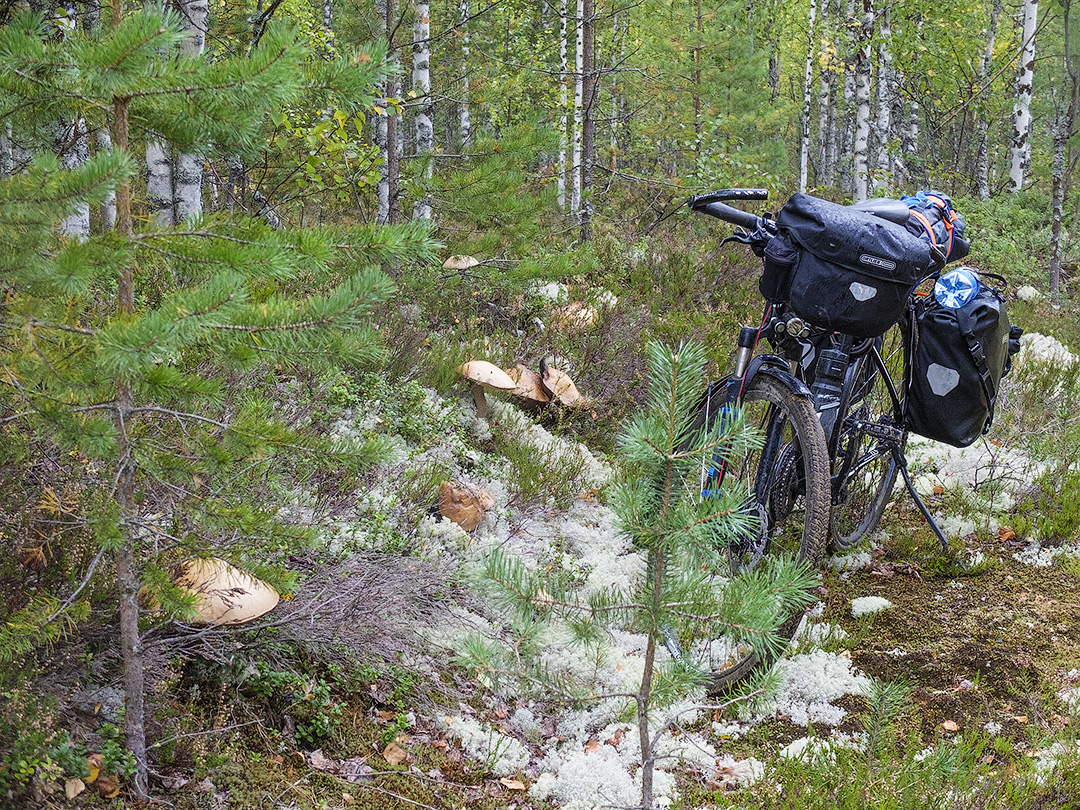 Since June 30 R2017F in the person of RN3ANT goes to a short bike solo trip through Karelia to sleep in a tent, eat yagel and caught fish, ride a bike and walk alone at 9 days and still white nights, ~550 km long.
Among other amusements along the route there are assumed a few raids on several SPNAs (Specially Protected Nature Areas) that got their national reference numbers (RFF — Russian Flora and Fauna) in the WWFF International awards program on the initiative of "Outdoor QRP Activity Group" just this spring so they are ATNO (All-Time New Ones).
Depending on the weather, the quality and condition of roads, moods and feeling, perversity and laziness of RN3ANT, callsign R2017F will QRV from 5...8 atno RFF. The estimated plan is on the Google-map, where the order of the points roughly corresponds to the order of activating of RFF.
The approximate schedule is already published in the calendar here on the "Outdoor QRP AG" website, announces will be posted in the "Agenda" section on the WWFF website and probably, will appear here in WWFF group at Facebook if cellular communication (= internet) will be accessible. But most reliable is live air, clusters and RBN. The main, if not the only, mode is CW. There is the possibility of SSB and RTTY also.
RN3ANT has an Elecraft KX-3 (5 watts) transceiver, two LiFePO4 rechargeable batteries ~11 A*h, antenna Inv. Vee for of 40–30–20 m bands, which will be suspended on a convenient limb at 15…25 meters above the ground on halts.
Thus, the operating bands are 20–30–40 m.
Estimated frequencies for CW: 14044, 14062, 10124, 7024, 7032, 3544 and 3562 kHz ±QRM.
SSB, probably at 14144, 14244, 14285, 7095, 7144, 7185 kHz ±QRM.
Wish to all of you good mood, weather and propagation! See you on air! 73!