Details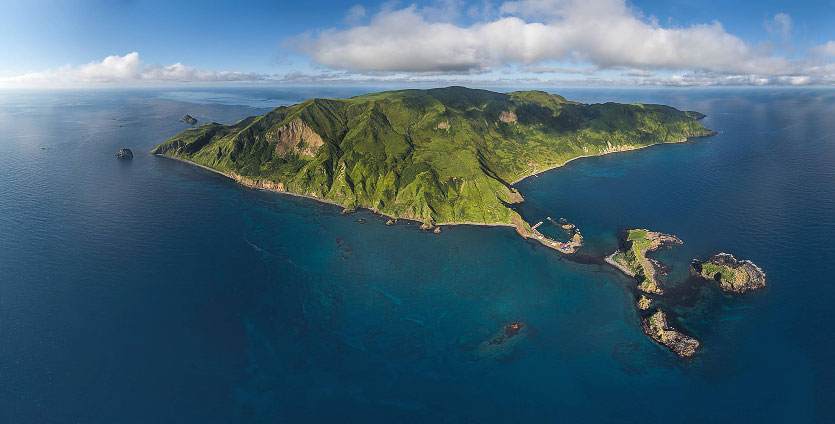 * * *
Due to the illness of some of the members, the expedition is preliminarily postponed to August
UPD.09.IX.2021
Unfortunately, the expedition has been postponed indefinitely. Stay tuned. . We wish to the expeditioners a speedy recovery from illness and good health in the future!
DXpedition to Moneron Island, reference RFF-0193 will take place from 15 to 31 July 2021.
It is planned to operate with RI0FM callsign on all bands in CW, SSB and FT8.
The recent and most detailed information about the expedition, plans, dates, team, equipment — on the expedition website RI0FM.
QSO with the RI0FM expedition — a unique opportunity to get into account the rarest RFF reference, as well as the Russian Federation entity and the Federal District for Sanctuary Russia Award Program.
Moneron is a picturesque hardly accessible island up to 3.8 x 7 km in size in the Tartar Strait, 50 km to west of the southern tip of the Sakhalin Island.
Moneron Island completely, together with the adjacent islands, rocks, reefs and stones, is part of Russian first marine natural park, the SPNA Moneron Island Natural Park, which is the only Russian horn-billed puffin (lat. Cerorhinca monocerata) nesting site. There are colonies of other birds on the adjacent islands and rocks, and there are sea lions and seals rookeries in some parts of the coast. Forests cover only about 20% of the island's territory, the rest of the territory is covered with "grape" meadows, where the height of grasses entwined with wild grape vines, reaches 2.5 meters.
There is no permanent population on the island.
More detailed about Moneron Is. (in Russian but there are lot of pics):
Moneron Is. (LiveJournal)
Moneron Is. (wikipedia)
Details
For technical and other reasons, our website has been closed for a quite long time. But now it has been restored almost in full and is back in service.
What will meet us in the nearest future:
albeit with some delay, the results of 2020 will be published in the coming days;
a small official amendment to the Rating Rules, coming into effect already this year. It does not in any way affect the current activity, but only has to do with summing up the results of the year;
debts for sending electronic RFF-H awards will be eliminated within the next few days;
new references, as previously announced
"Donation" button for those who wish to support the RFF program and the work of its website.
Details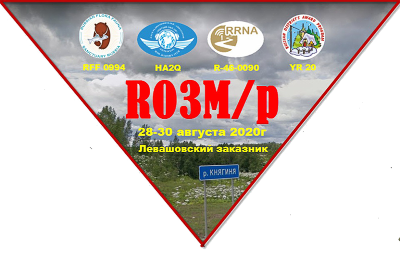 of attitude for specially protected natural areas demonstrates the RO3M team, which will be active since 10 UTC of August 28 until 12 UTC of August 30 from the Levashovsky zakaznik  (natural reserve), RFF-0994 (ATNO!) on 160-10 m and 2 m CW and SSB.
Transceivers FT-950, IC-746, FT-991 and Flex 6200, an ACOM-1000 power amplifier, antennas Inverted Vee for 160–80–40–30 M bands and Spiderbeam for 20–17–15–12–10 M bands will be used.
QSOs with RO3M / p during this period are also valid for:
– RRNA: Knyaginya river R-46-0090;
– RAFA: Levashovo airfield HA2Q;
– RDA: Nekrasovsky district YR-20.
A free commemorative mini-pennant will be mailed free of charge for 5 QSOs with RO3M/p (QSOs on different bands or different modes). Send your GCR and mailing address to
But what is the "great example"? Great example is in the fact that the RO3M team will clean area from garbage within a radius of 500 m from its location, for which they are prepared 100 garbage bags.
UPD.06.IX.2020
We congratulate the RO3M team on their successful debut in RFF (WWFF), having conducted 1132 QSOs from the Levashovsky zakaznik, RFF-0994.
The story of how this was happening is published (in Russian) on the website of the Yaroslavl Regional Public Association (ROO) of the Union of Radioamateurs of Russia (SRR).
Keep it up! Thanks!
Details
In accordance with the award program, WWFF series certificates are issued in the electronic form — JPG files of  3510x2480 pixels size (~ 3.16 MB), sufficient for printing the certificate in A4 size with a standard quality of 300 dpi. Each certificate for printing comes with a "screen" version of 1080x763 pixels size (~ 250 kByte).
Certificates have their own numbering for each award degree. When applying for a higher (22…88 references for RFF-H or 10…50 for RFF-A) the applicant automatically "gets" all previous degrees in the form of "stickers" included, if they were not applied before; each degree with its own numbering in lists below.
Read more: Certificates of the "World Wide Flora and Fauna" series (WWFF) issued