Details
Results of radio amateurs activity in the RFF (Russian Flora and Fauna) award program for 2019 are summarised.
Comparing to results of previous year, the results of 2019 can be represented in one picture: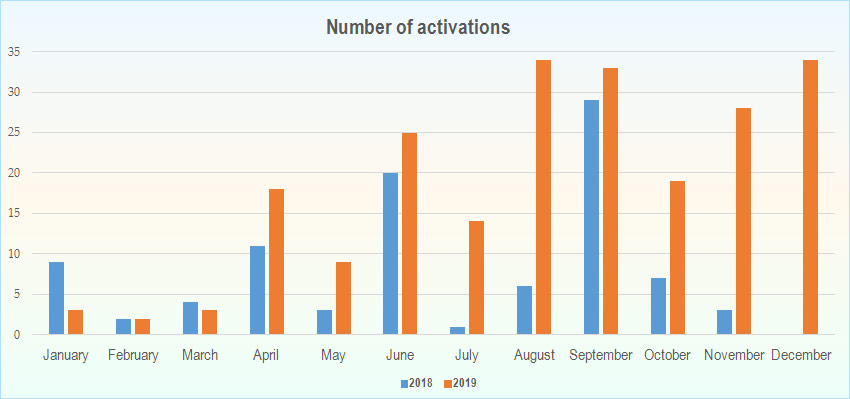 Details

What's new

RFF
On 18–25.VII.2019 new references RFF-0916…0965 were added to the Directories on the WWFF and our web site for SPNA in 14 Entities of Russian Federation, mainly at the request of prospective local activators:
Details
Introduction
More than six months have passed since we included GPS-tracks as necessary evidence (confirmation, proof) of the activator's stay in the activated territory.
Almost one and a half hundred logs provided with GPS-tracks were accepted from two dozen operators during this period.
The GPS-tracks were not always perfect, sometimes requiring additional effort and time to verify, and sometimes it was not at all clear even what, where and when it was.
The main complaint from potential activators was: "Why are you make things more complicated?! Make it easier and get more activators!"
I can not agree with these complaints. Although this is just a hobby, in WWFF, as in any other game, there are certain rules and conventions that must be followed if you decide to play this game.
Details

Flora and Fauna
Now is 8th edition of "GreenParty", with annual activity under the patronage of The Romanian Society of Radioamateurs (SRR).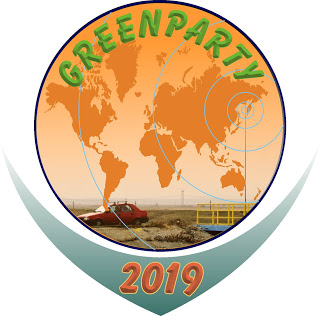 You can read the original text of the Greenparty Rules in English on the official website of YOFF — http://wff-yo.blogspot.ru/p/blog-page_3.html