Dear HAMs,
we invite you to participate in unique event, having no analogues yet — outdoor QRP Marathon "Field Flowers".
There are lot of short-term events of the various societies and clubs with activity at once a year. And we suggest to be active throughout the whole year doing what you most interesting. The ability to compete and try to win our prize — for contesters, get a diploma for the performing of our original conditions — for the hunters of the diplomas, test some equipment and antennas in fields — for home builders, and everyone else and all together — enjoying the outdoors with a transceiver and communicate with all world, enjoying the clean out-of-town air.
---
Special prize for most distant QSO
We announce a competition for all Marathon participants for most distant QSO by CW, SSB and DIGI in two groups: QRP (5 watts) and QRPP (1 watt). An additional prize will be issued for most distant QSO established by power 500 mW or less.
Application with:
— call sign;
— QSO data;
— equipment and power used;
— distance from applicant to the correspondent;
— both WW-Locators
should be sent until January, 10 2016 to e-mail This email address is being protected from spambots. You need JavaScript enabled to view it..
Subject of your message should contain your callsign and word "competition".
The results of the competition will published on our website of 17 January, 17 2017.
---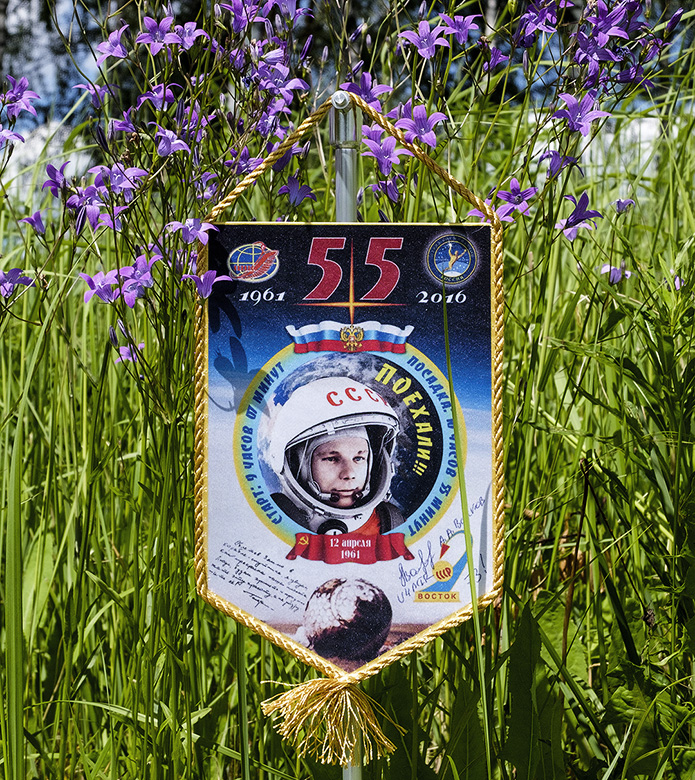 Jubilee pennant issued in limited edition by Yuri Gagarin's Cosmonaut Training Center is signed especially for us by Russian Cosmonaut Alexander Volkov, U4MIR. Granted by Club Station RT3F of Yuri Gagarin's Cosmonaut Training Center.
---
"Outdoor QRP Activity Group" — a group of amateur radio operators which actively using low power outside the home. This is not a club having a charter, membership numbers and contributions. This is a group of people who are actively promote and develop QRP operation in the fields, forests and other outdoors. There are no financial interests here, it's not a business, but the only hobby for us.

What may give the participation in our event to you? Nice mood, good recreation in nature with transceiver, opportunity to get the original award and using of our logo on your QSL-cards.

You can also become one of the organizers of the "Outdoor QRP Activity Group" (Outdoor QRP AG) events. It need to become a sponsor of some prize, award or implement some idea as part of our Marathon. But we notice you — it will bring no preferences to you in our events, you will participate only on common grounds.
UA3LMR (also RD2A), RN3ANT, UR0ET, UV5QR, R2ABT, RK8A.
*** 

If you want, you can use our logo for QSL-cards or something else absolutely free. You can download our logo in different versions on the link below. Just click the desired link and enter your actual e-mail address in the pop-up window. Link to download file comes to your e-mail box in a few minutes.
 
 
 
 

Logo in black. PNG, 200x160 px, 33 kB

Two small PNG-files in BLACK with transparent background, 200x160 px

 

Logo in white. PNG, 200x160 px, 29 kB

Two small PNG-files in WHITE with transparent background, 200x160 px

 

Logo in green. PNG, 200x160 px, 47 kB

Two small PNG-files in GREEN with transparent background, 200x160 px

 

Logo in black. PNG, 600x480 px, 124 kB

Two big PNG-files in BLACK with transparent background, 600x480 px

 

Logo in white. PNG, 600x480 px, 118 kB

Two big PNG-files in WHITE with transparent background, 600x480 px

 

Logo in green. PNG, 600x480 px, 140 kB

Two big PNG-files in GREEN with transparent background, 600x480 px

 

All PNG-files of the Logo in one archieve, 487 kB

All sizes and colors of "Outdoor QRP Activity Group" Logo in one archieved file containing 12 files in black, white and green color with transparent background, 200x160 and 600x480 px

 

"Outdoor QRP AG" Logo in vector AI, 192 kB

One file in vector Adobe Illustrator CS6 format

 


One of the variants to use of the logo on the QSL-cards was offered by our participants. This is round sticker for QSL-card. Different versions of the sticker can also be downloaded on the links below.

 

 

QSL-sticker black, 300 dpi, 68 kB

Two PNG-files of QSL-sticker in BLACK with transparent background, 300 dpi

 

QSL-sticker black, 600 dpi, 168 kB

Two PNG-files of QSL-sticker in BLACK with transparent background, 600 dpi

 

QSL-sticker in vector Adobe Illustrator CS6 format. Archieve includes vector, all PNG, colored sample and font file. 8 files in total.

 

QSL-sticker, coloured sample, 300 dpi, 51 kB

Coloured sample of QSL-sticker. PNG, 300 dpi