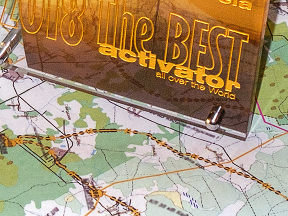 The results of the radio amateurs activity under the RFF (Russian Flora and Fauna) program in 2018 have been summed up.
27 individual operators went outdoors 81 times during the year in order to activate 45 RFF-references, and conducted a total of 21'144 QSOs with 10'750 correspondents.
Also 3 teams conducted 23'229 QSO from three RFF-references:
RI0B from RFF-0015 — 21'324 QSO;
RK9LWZ from RFF-0372 — 1'564 QSO;
RY3Y from RFF-0262 — 341 QSO.
Thus, 27 individual operators and 3 teams have activated…